Estimated reading time: 3 minutes
We have selected 5 different tailors hams for our action: Tailors hams with discount. Of all these there is one in stock so order yours quickly. The discount is available up to the 14th of february and as long as stock lasts.
Your discount will be 25 to 30 euro's!
on the price excl. VAT
The 5 tailors hams with discount are: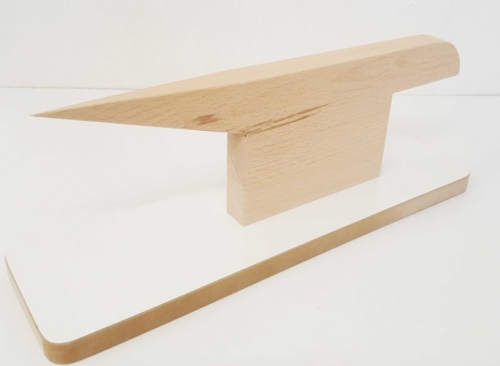 This is a seam press, made from steamed beech wood on a laminated chipboard base
The tip is very sharp because it is used for ironing darts. The other seams are pressed on the top of the seampress
You can use a tailors ham to press garments. With this kidney or bean shape you have many different curves so always one where it will fit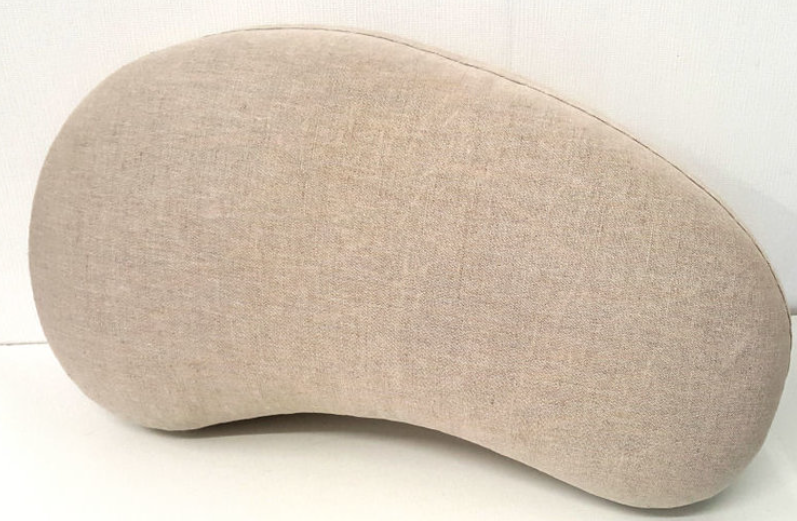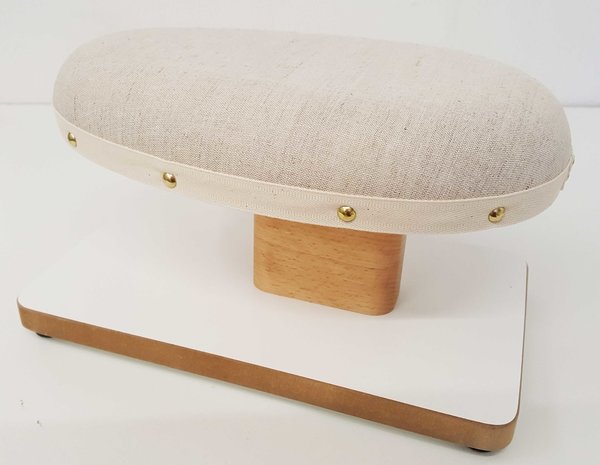 Small tailors ham on a foot. This one is like a hand tailors ham but on a foot. Because of the foot it will stand firmly on your ironingboard or table. Tailors ham with a discount, this one you can not miss!
A sleeve ironing board but a professional one. Nice and sturdy and easy to iron your sleeveseams on. On here you can also iron pantlegs etc…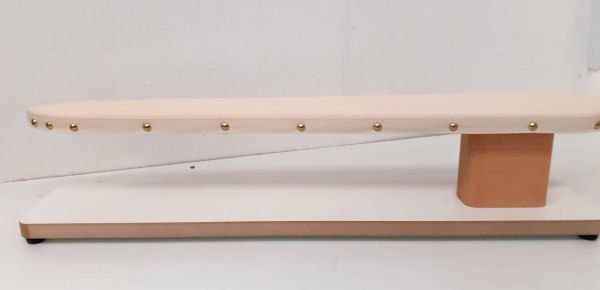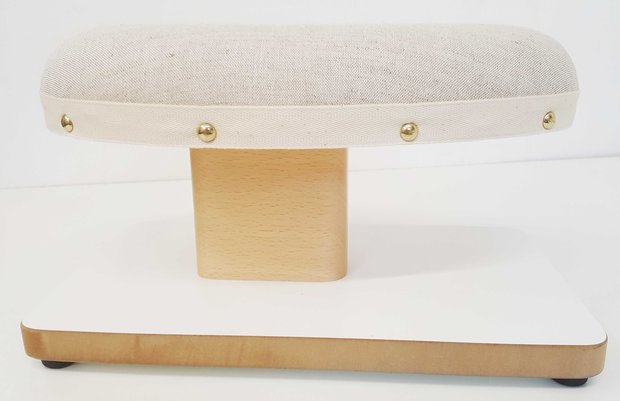 Our tailors ham on foot medium size is a little bigger than the small ham on foot above. Use a small tailors ham in your workshop for pressing small parts and sleeveheads. Check out the ham in the shop for the dimentions
please note: This offer is available until february the 14th 2023 and as long as stock lasts
This was our offer on: tailors ham or tailors ham on foot with a discount. Check out our shop to order or read more through one of these links…