Geschatte leestijd: 4 minutes
Color Zoek Service
de makkelijke manier van ritsen en garen op kleur bestellen!
De juiste kleur garen en ritsen bestellen
Color Zoek Service? Een service om de juiste kleur te bestellen!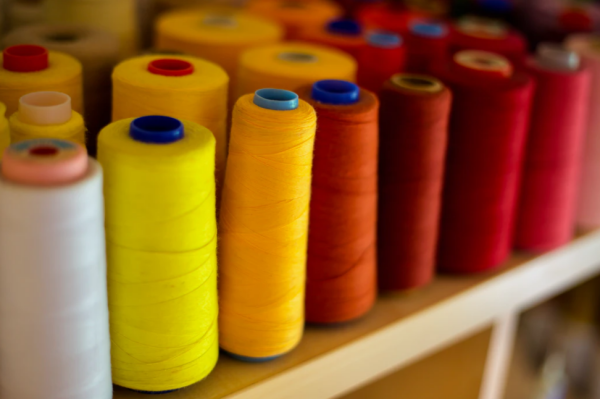 Stel je voor: je ziet een klos naaigaren in onze webshop Beautyvof.nl die de juiste kleur lijkt te hebben en je wilt hem bestellen.
Het probleem: op een beeldscherm verschilt de kleur van de werkelijke kleur. Er staat wel een kleurenkaart in de shop maar daar hebben we hetzelfde probleem, hij staat op je beeldscherm. En aangezien je voor 1 klos naaigaren kopen niet een hele kleurenkaart wilt aanschaffen moeten we dus wat anders bedenken…
Color Zoek Service – Kleur Zoek Service
Dat is onze Color Zoek Service!
Plak een stukje van je stof op een A4-tje en schrijf erbij wat je graag hebben wilt. Naast ritsen kunnen we ook garen voor je uitkiezen en je zelfs adviseren over de juiste soort vlieseline. Dus klim in de pen en stuur ons een staaltje…
Ritsen – color zoek service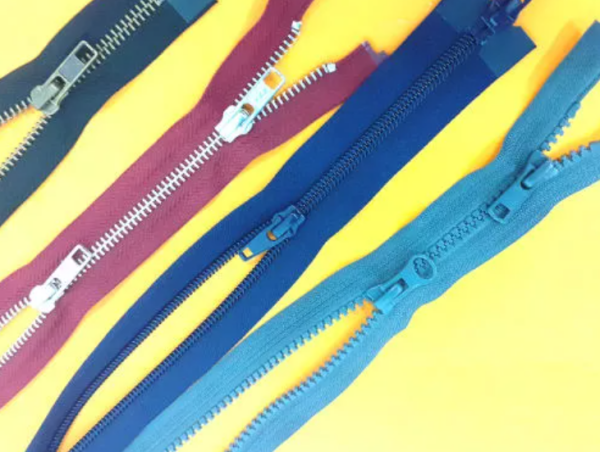 Je vindt een uitgebreid assortiment ritsen in onze webshop. Naast deelbare en tweewegritsen voor in jassen, blazers en meer hebben wij ook blinde ritsen met een stevige band. Deze blinde ritsen zijn er in veel kleuren in 22cm en 60cm lang. Deelbare en tweewegritsen zijn er in verschillende versies. Denk hierbij aan kunststof bloktandrits of kunststof spiraalrits. Ritsen met metalen tanden zijn ook mogelijk. Kies daarom in de shop de categorie: Deelbare ritsen metaal. Hier vind je de metalen ritsen met een zilverkleurige tand en met een antiek of oud messing tand. Er zijn ook ritsen met goudkleurige tanden. Meestal zijn deelbare ritsen maat 5.
Ritsen op maat bestellen
Wij korten ritsen voor je in dus geef bij je bestelling aan hoe lang hij worden moet. Vooral handig bij deelbare ritsen voor in jassen of natuurlijk de tweewegrits…
Let op: Blinde ritsen en niet deelbare ritsen voor in de gulp en jurk korten wij niet in, die zijn gemakkelijker weg te naaien.
Vlieseline en tussenvoering
In onze shop vind je ook een grote hoeveelheid verschillende Vlieselines en tussenvoeringen en als je niet weet wat je kiezen moet dan willen wij je daar natuurlijk mee helpen.
Wij hebben daarvoor een Vlieseline Keuze Hulp gemaakt. De gouden regels van het opstrijken van Vlieseline en tussenvoering vind je op de pagina Vlieseline gebruiksaanwijzing en wil je een voorbeeld? Om uit te leggen hoe je Vlieseline kunt kiezen hebben we dit voor je geschreven: Welke Vlieseline soort heb ik nodig?
Na het lezen van deze pagina's nog niet kunnen kiezen? Stuur dan een staaltje of neem contact op via email, telefoon of whatsapp.
Vermeld in je brief ook je naam, je adres, telefoonnummer en emailadres.
Wij zoeken de juiste fournituren voor je op en nemen contact op via email of whatsapp met de mogelijkheden. We maken je order aan, daarna kun je kiezen wat je wel en niet ontvangen wilt voordat je betaald en wij het opsturen.
Lekker makkelijk fournituren shoppen zonder zorgen…