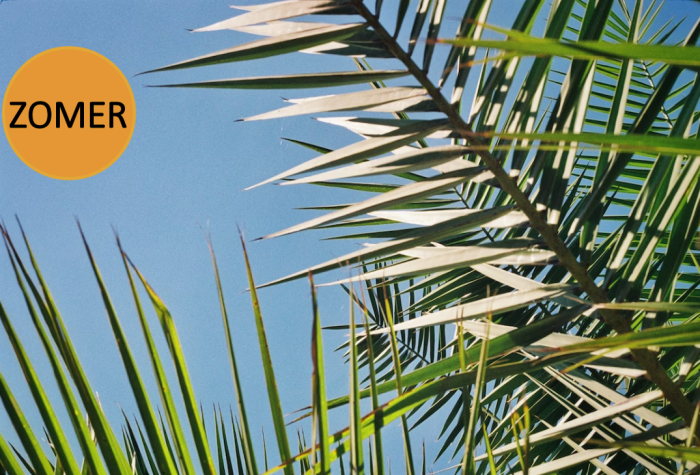 Geschatte leestijd: 3 minutes
Siergaren voor allerlei leuke stiksels met een prachtig effect!
Met siergaren decoreer je je kleding, tas, quilt en noem maar op. Polysheen is borduurgaren wat een prachtige glans heeft. Ook hebben we de silk finish multi in de actie, deze is van katoen en heeft een matte glans.
Polysheen klos 800m in de siergaren juli actie
Polysheen is officieel borduurgaren voor op de borduurmachine. En daar werkt het geweldig voor maar je kunt het ook anders gebruiken. Bijvoorbeeld om een glimmende rolzoom op de overlock machine te maken of glimmende stiksels. Stel je hebt een saaie stof en je stikt die door met een glimmend garen, klinkt goed? Je kunt zelfs leuke steken gebruiken. Dan is je saaie stof ineens een leuke, interessante stof geworden!
In de siergaren aanbieding juli zitten alle kleuren Polysheen per klos van 800m die je in de shop vindt. De dozen met polysheen zijn niet opgenomen in de actie
Katoenen siergaren Silk Finish multi
Silk finish multi is een katoenen naaigaren en borduurgaren. Omdat het katoen is heeft het een matte finish, het glanst maar is niet heel fel. Hij glanst fijntjes zeg maar…😉
Met silk finish multicolor heb je een garen dat van kleur verandert. Dat is erg leuk voor decoratieve effecten zoals doorstikken. En net zoals bij de polysheen is een rolzoom op de overlock ook een leuke optie. Met een multicolor garen maak je van je rolzoom een echte blinkvanger. Je ziet namelijk het kleurverloop heel mooi met een rolzoom of knoopsgatsteek op de naaimachine…
Alle klosjes silk finish multicolor die in de shop staan zijn in de siergaren juli aanbieding opgenomen en de paar klossen die we hebben van 457m ook. Doosjes silk finish zijn niet in de aanbieding
Kortingscode
Vul de onderstaande kortingscode in om polysheen 800m klossen en silk finish multi klosjes 150 en 457m met 10% korting te bestellen van 8 tot en met 14 juli 2023.
Kortingscode: siergarenjuli
Bekijk alle actievoorwaarden in het zomeraanbieding juli 2023 bericht via de knop hieronder