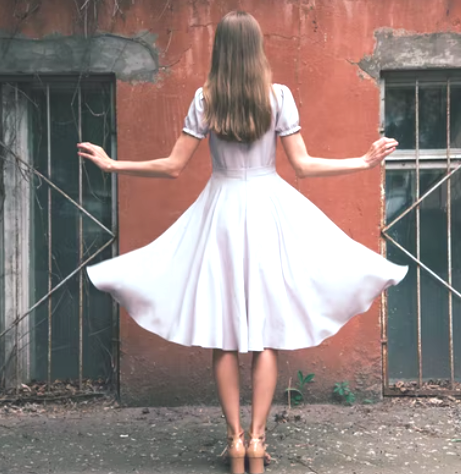 Skirt marker or chalk wheel, refill it with chalkpowder
Tailors chalk and chalkpowder for chalkwheel and skirt maker or an alternative for tailors chalk: tailors chalk pencil and more Tailors chalk powder is used in your skirt marker or chalk wheel, there is white powder or coloured chalkpowder. Besides tailors chalkpowder we sell the oldfashioned pieces of tailors chalk in the same colours as the powder. Other alternatives for tailors chalk are the tailors chalk pencils or vanishing pens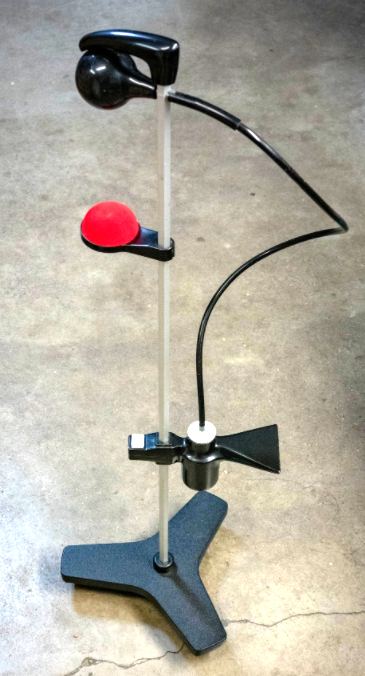 Skirt marker
Whatever you would like to call it, with this apparatus you can mark a thin chalkpowder line on your skirt, dress or coat. Put the garment on with the shoes you would wear with it and let someone else use the skirt marker to mark your hem. Why someone else? If someone else does the marking you can stay still and the marking will be more accurate. And why put on the shoes? When wearing heels the tilt of your pelvis changes and with it the way the garment hangs down. Especially with bridal gowns it is customary to wear the shoes when fitting the dress. That will give the best result and therefore make you even more beautiful!
Chalk powder for the skirtmarker
When purchasing a skirtmarker it usually comes with white chalkpowder. Do you prefer a colour? We also sell yellow, red and blue. The red chackpowder is also called pink sometimes.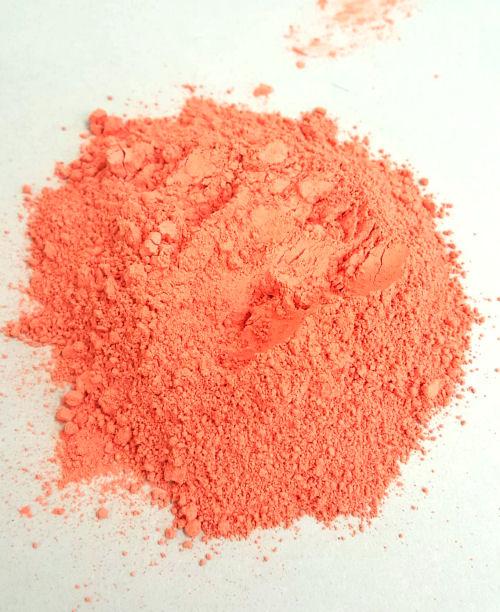 Tip: Coloured chalk powder is not as easy to brush out as white. So if you like your chalkpowder coloured you can also mix it with white chalkpowder. Yellow chalkpowder will become less bright yellow and will be easier te remove.
Types of skirt markers
Our skirt markers are from JKOS. These have a nozzle that creates a beautiful fine line. Finer than the skirtmarkers by PRYM. And another advantage: spare parts are available. Let's say the ball of your skirtmarker has a hole in it. Your skirtmarker will not function with a hole. So if you purchased a JKOS skirt marker you can easily order a new ball and get on with your project. We have choosen to different skirt markers: The professional and the semi-professional. The difference? First the weight, the profi has a cast iron foot with three wheels, aluminum rod and plastic nozzle, hose and ball. (See the picture above) The semi profi is lighter, it also has an aluminum rod and plastic nozzle, hose and ball but it's foot is also plastic. A plastic disc without wheels. Would you like to buy tailors chalk and chalkpowder for chalkwheel and skirtmarker? You can find them in out shop:
Enjoy your skirtmarker longer – and your chalkpowder dry
What is the first piece of the skirtmarker that breaks? Right the hose and the ball. We can not change the lifespan of the ball but you can give the hose a hand. It will bend and get pinched in one spot. The solution is simple: when putting your semi profi skirt marker away make sure the hose is straight. The ball clicks in the pin-dish on top and than you slide the nozzle down yo where the hose hangs straight down.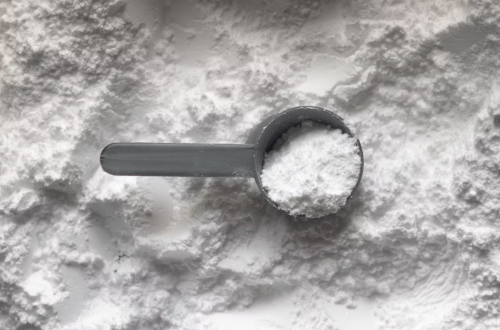 The profi skirtmarker is a little different, that hose needs to be more curved. If you put tension on it, it will get pinched. Just check that it will not be able to get pinched just above the nozzle… When you store your skirt marker in a damp room the chalkpowder will get lumpy. Therefore chalkpowder is best kept dry and not to cold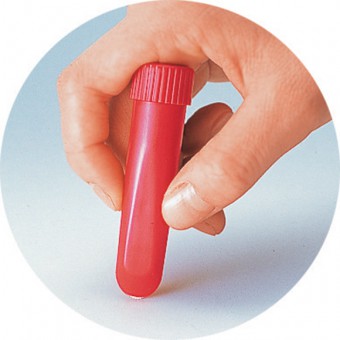 An alternative for tailors chalk: a chalkwheel filled with chalkpowder
With a tailors chalkwheel by Clover or Prym you can draw a line on fabric. The wheel rolls over your fabric and because of the movement it always picks up a very small amount of chalk powder that remains on the fabric. The Clover chalkwheel, the Chaco liner, drawes very fine chalklines on your fabric. Are you looking for fabric chalk but a little different? Try the chaco liner. It works great and is easy to use. No more breaking tailors chalk pieces and you do not have to press down hard for a visible line!
Refilling a chacoliner is simple with the special refill pots. The contents of one of these little pots is exactly enough to fill your chaco liner chalkwheel. You can also buy a bag of powder and fill your chalkwheel with it. The bag has a vew pros and cons:
The pots are made to refill the chaco liner more easily
With a bag of tailors chalk powder it is a bit messier, use a teaspoon or fold a little funnel out of paper and feed a bit of powder through it
50 grams of chalkpowder is quite a lot and will last you a goog while
The pots are 2,8 grams and they are more expensive in relation to the bag
When using a chaco liner and it is empty, you would like to refill it quickly. Here is a sollution: buy one pack of refill pots and a bag of tailors chalk powder. First you use up the contents of the pots and then you refill the pots from the bag. You can refill twice before having to refill the pots again (with more difficulty) ?
Vanishing pens – another replacement of tailors chalk or a tailors chalk pencil
An other alternative for tailors chalk are vanishing pens or phantom pens. They are like felt tip pens with a fine point. The ink in these pens vanish with light or water. The vanishing pens who markings disappear with light are pink or purple. The vanishing pens that disappear with water. these are also known as aqua markers. It is important to test the pens on your fabric. You do not want to be left with lines that do not go away. The markings vanish entirely from most fabrics but you might just have found the fabric from witch they do not vanish… Test it befor use!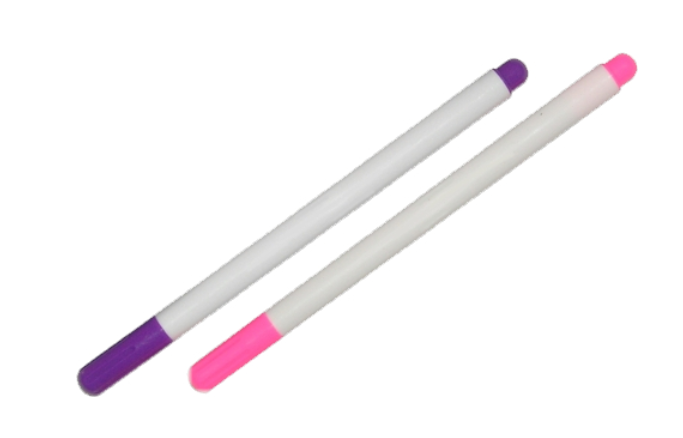 Tailors chalk and the tailors chalk pencil
We all know the tailors chalk of old, those pieces you should not drop because they break… Still they are a great way to mark fabric. And if the edge gets too blunt for a fine line we have special tailors chalk sharpeners! A tailors chalk pencil can be sharpened too. But the tailors chalk sharpener is not suited. A normal pencil sharpener works best. It is like a normal pencil. A wooden shell around a lead. This lead is not graphite but tailors chalk.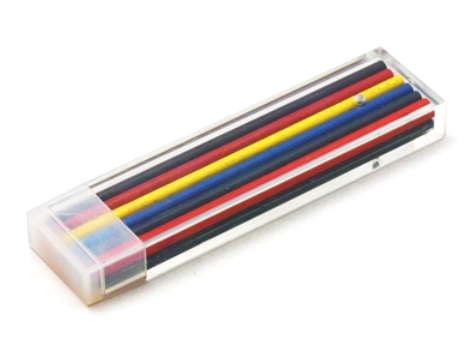 Tailors chalk mechanical pencil
Tailors chalk is also available in leads, these go into the mechanical pencil. This alternative for tailors chalk pieces had long leads in different colours. The pencil is supplied with a white lead and a sharpener on the end of it. Coloured leads, white leads and a seperate sharpener are sold seperately. The tailors chalk mechanical pencil is a great alternative for pieces tailors chalk
Which marking product is for you? That is very personal. One person adores the mechanical pencil, the other prefers a vanishing pen. And a third person likes the chaco liner chalkwheel better. Fortunately these products are not too expensive so you can always order a few different ones and test what you find handy. I would say: a piece of tailors chalk, a tailors chalk pencil and a vanishing pen. With those three you have a good basis…
Tailors chalk Hema or tailors chalk Action
Have you bought your tailors chalk in one of these stores? Not to speak ill of these shops but these are not specialty stores for sewing. If it does not do what you expect I strongly suggest you try a specialty store, a haberdashery, and purchase your tailors chalk, pencil or vanishing pen there. There is a lot of quality difference in these products so check out the brand before you buy. When choosing a brand like Clover or Prym the quality is better than a brandless product. A cheap pen is not a good alternative for real tailors chalk!
Summary: Tailors chalk and tailors chalk powder for chalk wheel and skirt marker
Order your tailors chalk powder and pieces with us. For your skirtmarker and chalk wheel. Also the cahlk wheel itself or your new skirtmarker. And much more other products for marking fabric. Good selection, great brands and quality for fashion makers with Ambition
Geschatte leestijd: 9 minutes