Estimated reading time: 4 minutes
A new product by PRYM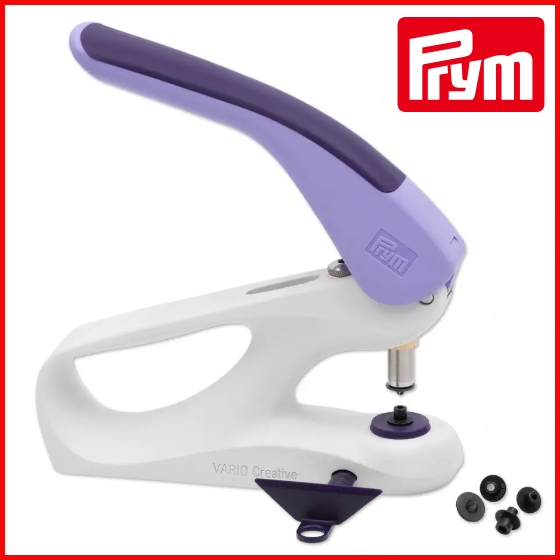 the Prym Vario Creative Tool is a versatile tool you can use for a wide range of sewing, craft and other projects. It is designed for use with a number of different PRYM products. All press studs or poppers, eyelets, jeansbuttons studs etc. The entire non sew product range by PRYM can be applied with this tool
The important functions of the Vario Creative tool
Punching holes
The hole punches are for making holes in different materials like leather, fabric and plastic. These punches are handy for creating belts, bags, bracelets and other accessories that need holes. For example the hole for the prong of the buckle on your belt or the hole for the eyelet of your fabric belt…
Other punches or attachments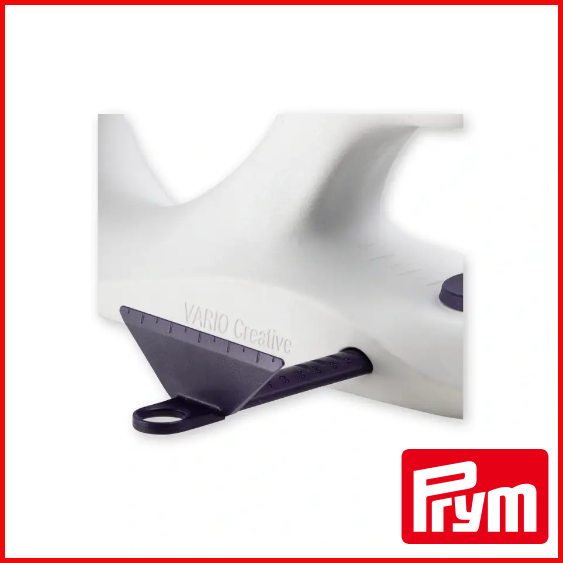 The Prym Vario Creative Tool comes with different replaceable hole punches in 2.5, 3.0, 3.5 and 4.0 mm. These allow you to use various sizes press studs, eyelets etc.
Punches specially for certain press studs or other non sew prym products are found in the package of the press studs. These punches are easy to exchange and make sure that the press stud, jeans button, rivet or eyelet is secured properly to your fabric
Comfort and precision with the Vario Creative Tool
The tool has an ergonomic design for comfortability when using it. It's non slip handle that gives good grip when operating it. That will keep your hands from getting tired too quickly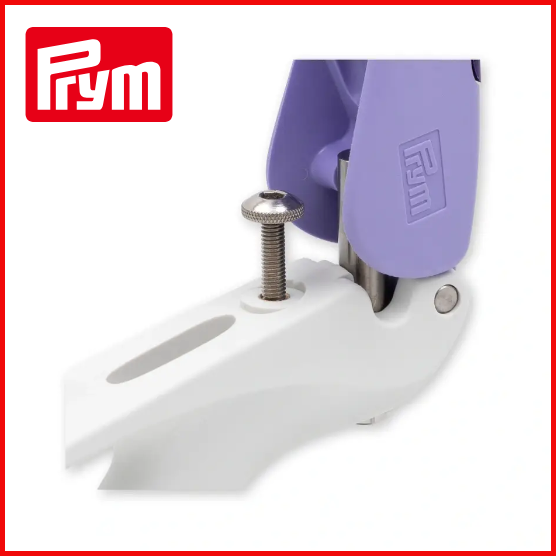 With the ruler you can work precicely. You want your eyelets or press studs to be in the correct place, right?
There is an adjustment screw on the tool, with nit you can increase or decrease the power transmission, depending about the use of the moment. An example: A hole is punched with a little more force than attaching a popper. You can use the screw to adjust it to your needs or stregnth
Thee Vario Creative Tool stands securely on the worktable and with the clamp that is sold seperately you can secure it even better to your table
Prym Vario Creative Tool, pliers of hammer?
The Vario Creative Tool is a great addition to the prym range. It is even easier to use than the vario pliers or the hammer. With the hammer you are more likely to hit it at an angle creating a skew press stud that will fall apart easily. The vario pliers are better but the tool is the best of the bunch for inserting all types of press studs, rivets, eyelets and more. So order your Vario Creative Tool today!
In a professional workshop or sewing room the Prym Vario Creative Tool is a must have! Use it with many different projects. For example in clothing: press studs in a coat, jersey studs in baby clothing and your new jeans can use a button
Also when making belts. Simply punching holes and attaching eyelets. Prefer making bags? They can also benefit from press studs or eyelets…
Het is een handig hulpmiddel voor zowel professionele naaisters als hobbyisten
In short
The Prym Vario Creative Tool is a handy and versatile tool that combines various functions in one machine. It is designed for applying press studs or poppers, eyelets and rivets. Also for punching holes in different materials. It's ergonomic design and replaceable punches it is a great tool for diverse sewing, craft and needle work projects
Seeing is believing
Prym has made a video of this wonderfull product. We have more video's on our youtube channel beside this one. Click one of the buttons to check out our youtube channel or the prym video of the Vario Creative Tool