Only real brand Vilene interling. Good quality!
Many types of Vilene interlining for clothing etc. and iron on tapes
We sell all types of Vilene interlining for clothing, iron on tapes ànd special Vilene interfacing like volume fleece and bag interfacing
Vilene interlining for clothing in all types and iron on tapes. Vilene is an elaborate category. In addition to the many varieties for clothing you will find Vilenes for bags, belts, embroidery and more
Vilene also has many tapes, for the hem, seam, neckline, armhole etc. Nowadays there are special tapes for stretch fabrics. Of course available at Beauty VoF!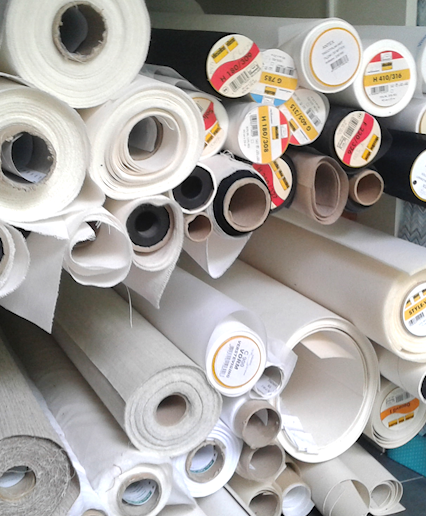 Standard vilene interlining for clothing
Vilene interlining for clothing begins with the standard types like Vilene H180. This is the one that is sold te most, the first one you grab. You can use H180 for reinforcing fronts, facing, collars etc. in clothing..
A good second is Vilene G875. G785 has a little stretch in the width and is a great, thin, woven cilene that can be used for many garments and fabrics. This is the type of vilene mostly used in the Burda magazine
For reinfocing of garments there are so many types of interlining, too many to name. Check out our online store, there you can find them all.
Allright, one more: Vilene H410 wit reinforcing threads in the length of it. This vilene is suitable for your overcoat or suitjacket. The length thread prevents the frond from sagging.
Want to buy black Vilene interlining? Almost all types are availeble in white and black. There are a few exeptions: G785 also skin/nude and in beige Le420. Ànd there are a number of special vilenes for stretch fabrics!
We sell all the Vilenes for clothing.
Would you like to sew in your interlining? With L11 vilene models are made (Usually part of a training)
The M12 vilene is also a sew in intefacing, you can find other sew in interlinings not from vilene through the menu item Interlining horsehair, bridal laminate etc.
Special vilene – specially made for bags, covers etc.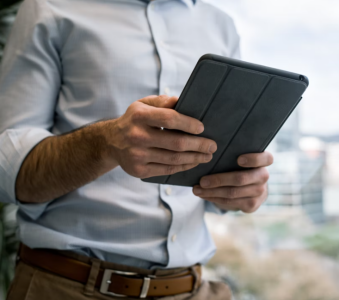 Special Vilene interlining is a entirely different type of interfacing, think solufleece (water soluble), the strong decofil, Style Vil etc. For bags, Ipad covers, pencases and so on… Bondaweb is also a special vilene, this double sided fleece is used for fusing two pieces of fabric together, for example when doing appliqué.
Are you making a bag of Ipad cover? Order your decofil now. With interior projects you can also use one of the many special interlinings by vilene…
Vilene Volumefleece, warm coat, boxkrug etc
Volumefleece, also known as fiberfill, is soft and gives body to fabrics. Use fiberfill in warm wintercoats, boxrugs, quilts etc. When you make a woollen wintercoat, your fabric will be made of wool and you would want a warm woollen fiberfill. Is your fabric polyester than a polyester volume fleece will do..

Many types of fiberfill are made from polyester but there are quite a few that are made from natural materials like, cotton, soy and wool.
You can even iron on fiberfill. There are three specailly mad types to iron on: Vilene H640, H630 and HH650. The first two have a coating on one side, the third one on both sides. With the HH650 you can make a quilted fabric.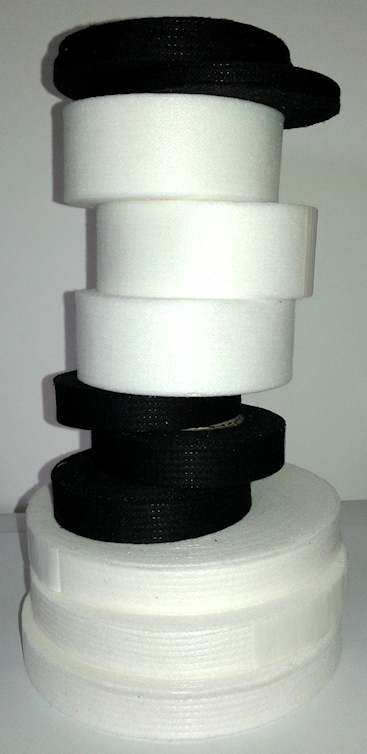 Tapes by Vilene – in clothing and iron on
After all types of Interlining for garments come the various tapes to iron on.
Reinforce your seams, waistbands and other straight pieces simply with Vilene tape. It saves you a lot of cutting, is nice and simple and can be ironed on just like Vilene interlining. Vilene edgetape is available in different widths, so choose what fits your needs.
For the round seams like armholes and necklines there is Vilene formtape, this can be ironed into your round seam easily. With the reinforcing thread it does not stretch anymore…
Newest tape:
Flexible seam tape – stretch vilene tape in clothing
The newest addition to the vilene tape category is this flexible seam tape. Because it is a stretch tape you can use it in stretch fabrics.
It is 15mm wide, stretchy and available in black and white. Well suited for reinforcing fabrics like jersey!
Tired of the rolling edges of jersey? Flexible seam tape is the way to go. You can iron it on before or after cutting. Whichever you prefer.
And now the best part: You van use this tape in straight and round seams.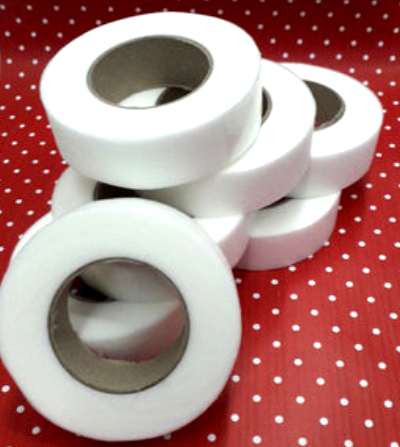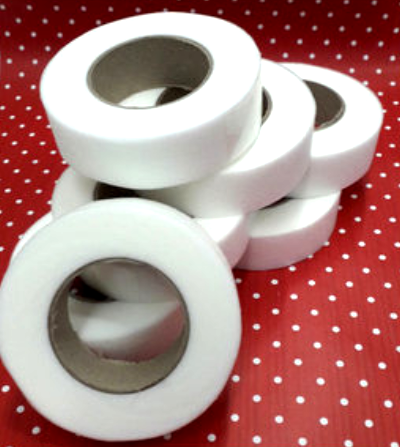 Solufleece tape! – make your garment even more beautifull…
This water soluble tape is great to secure fabrics temporarily.Is your fabric difficult to sew? With solufleece tape you can make it behave and after use you can rinse it our. The only downside of solufleece tape is that you can nog iron it on. But pinning or basting does work.
Tip: Order wash away basting thread and use it to secure your solufleece tape. When you rinse it out the wash away basting thread will dissolve along with the solufleece!
It is also a handy tape when sewing a hem of a T-shirt with a twin needle…
Al these vilene tapes are sold in our shop, in large and small quantities.
Vilene for clothing and iron on tapes user manual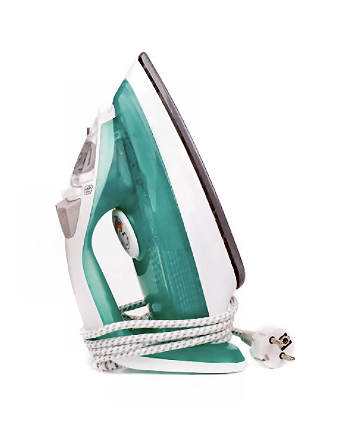 Because there are so many types of vilene and other interlinings for clothing and other things, you can not see the forest from the trees. that is why we have created a PDF as a choosing aid.
Are you looking for an interfacing for a suit jacket? Use the PDF to look up the suitable types…
Still not convinces? No problem! We sell samples, so order a few and do a test run.
You can also mail or app us with your interlining question. We will send you a extensive reply. Some customers prefer a telephone call. Choose your method of preference and contact us. (contactinfo in the footer)
How to use the many different varieties Vilene interlining for clothing and iron on tape
Each vilene has it's own method of applying it. The temperature of the iron, time per place to iron, washing instructions etc. When you buy vilene interlining in our shop you will find the infosheet of each kind in the attachment with the product. It contains all the information you need. And every one of the vilene interlinings and tapes have a manual.
Last but not least
So far our little explanation about vilene interlining. We have made separate pages about vilene interlining for clothing, vilene tapes and special, creative vilenes. Click on one of the buttons below…
On the other pages we elaborate about those vilenes.
So read on abour vilene for clothing, creative vilene (embroidery, water soluble etc.) and vilene tapes. There is also a separate page about interlining that is nog from the vilene brand.
Would you like to learn more about how to choose the right interlining?
Below you will fins the pages with more info, examples etc.
Estimated readingtime: 9 minutes