Quality for the Fashion Maker with Ambition
Specialist in vilene interlining, interfacing and tailors hams and other pressing tools
Beauty VoF – Quality for Fashion Makers with Ambition
---
Quality for Fashion Makers with Ambition means a webshop filled with superior products. We are specialized in interlining and the tailors hams and other pressing tools that go so well with it. Naturally we also sell other products like professional pattern making paper, haberdasheries, sewing tools and more.
Where will you find us?
WE ARE EVERYWHERE, you buy in our online
shop
, read our
Blog
, get inspired on our
Pinterest
page. You stay informed by subscribing to our
Newsletter
. Maybe you would like to visit us on our Google my Business page. And of course you follow us on:
Facebook
and
Instagram
. Leave a review on us in our guestbook or review our products. We also appreciate a review on Google my Business. Please check out the
review page
on this website to easuily navigate to our guestbook Most of our orders are shipped to our customers but picking your order up is also a possibility. See the footer for our adress or the contact page of our shop
Quality Interlining and interfacing for Fashion Makers with Ambition
We only sell the real Vilene interling by the brand Vilene. Next to this range there's the interliningsrange from our own country, The Netherlands. Here you will find interlinings that can be ironed on fabric for jackets and coats, horse hair cloth and professional interlining for bridal gown and neckties: Bridal Laminate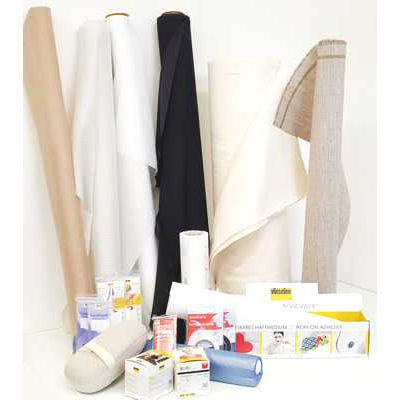 Iron on Vilene, horse hair cloth, Vilene tapes or creative interfacing?
In this picture you see a few of the interlinings available. There are many more types to dicover. The rolls have different colours, the one on the left is a nude colour, that is the G785 and the cream roll allmost on the right is the soyamix volume fleece. Front and center there are a number of vilene tapes and a pressing tool: Tailors ham small with a seamroll.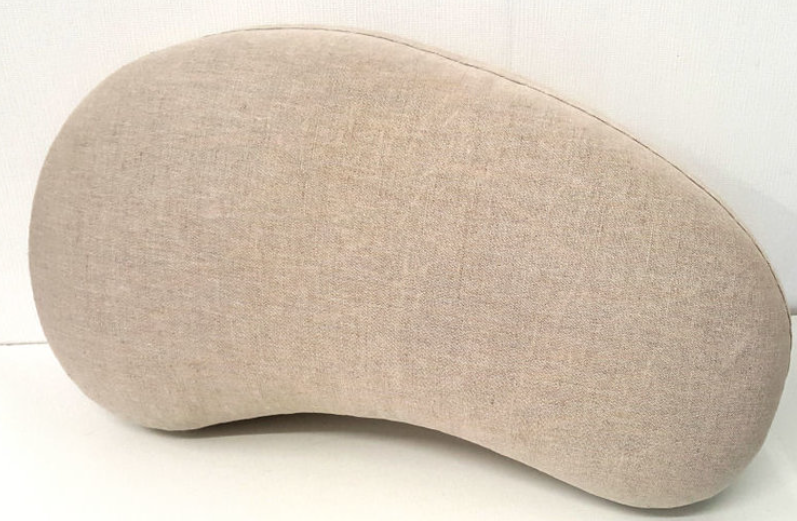 Tailors ham and other pressing tools
Beside interfacing you will naturally need a good tailors ham. You will find one you like in our extensive pressing tools assortment. Choose a small tailors ham, tailors ham on a foot, seampress or seamroll. Or one of the other pressing tools. The tailors ham in the picture is one of the bean shaped hams…
Would you like to know more? Read the page on tailors hams and other pressing materials and interlining on the following pages: Or visit our shop to check out all varieties and place your order:
Professional pattern making paper
Professional pattern making paper is firm and yet transparent. Available on a little roll, a big roll and a mega roll. If you prefer sheets of pattern making paper? No problem, we can order them for you. The sheets are 40 grams per square metre where the pattern making paper on a roll is 45 grams. The sheets are a little thinner…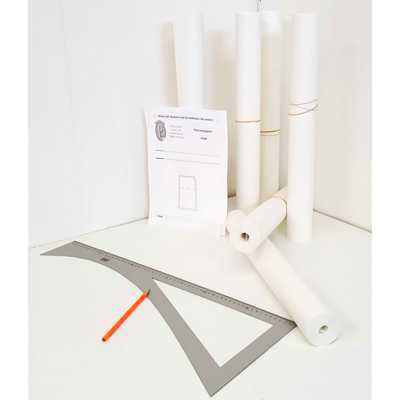 Quality sewing tools for the Fashion Maker with Ambition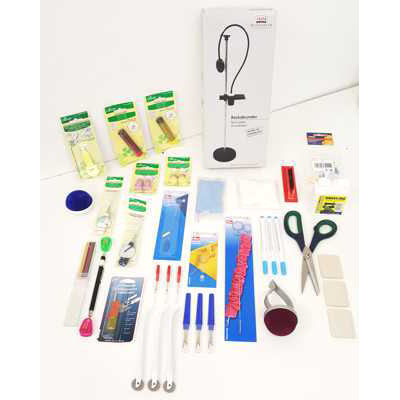 For the (semi) professional fashion maker we have a special range of tailor tools like sewing tape with lead weight, buttonhole chisel, pins in different thicknesses and more beautifull quality products! Also available is glue for use on textiles: Leather glue, Textile glue and temporary spray adhesive for machine embroidery and more. Are you looking for tailors chalk or maybe a more modern version? We sell both the old fashioned tailors chalk pieces and the markers with tailors chalkpowder: Clover Chacoliner. Of course we also have pencils to draw on fabric and felt tip pens who's markings dissapear with light or water. The brands Clover, Prym and Bohin say all…
Sewing thread and zippers
Our sewing threads are made by Amann Group Mettler and Alterfil, two manufacturers of great sewing thread! Amann Group Mettler has an extensive range of sewing thread, the most important kinds are Seralon universal sewing thread. Seraflex fantastic elastic stretch sewing thread and Serafil overlocking thread which we supply from stock.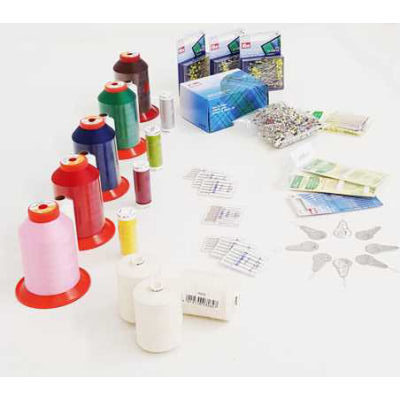 Amann Group Mettler sewing threads
We can get you all threads by Amann Group Mettler. Do you prefer cotton sewing thread? Try Silk Finish. Like silk threads more? There's Amanda silk sewing thread in a lot of colours. Amanns basting thread is also cotton. In natural materials there's a lot of threads to choose from! Many sewing threads are polyester because those are used the most. With polyester thread you can sew everything and also finish off the raw edges with the overlocker. (Serafil and Trojalock) For the coverlock there are special soft threads available: Seraflock. Mettler's embroidery thread is also made of polyester: Polysheen. This strong and extremely shiny thread is a pearl amongst machine embroidery threads.
Amann Group Mettler delivers a total package of sewing threads.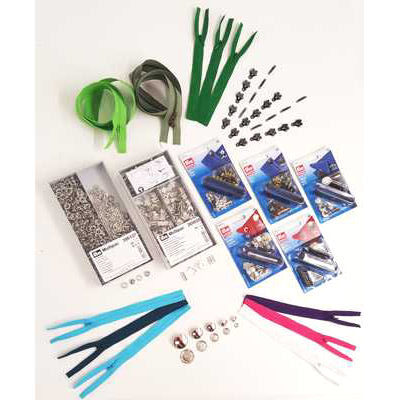 YKK zippers
Our zippers are YKK and we order them directly at the factory in Sneek. So they are real YKK zippers and not cheap immitations. Our blind or invisible zips with the strong tape are in high demand, the extra strong ones are used in bridal gowns. Beside the invisible zips we sell open end zippers and two way zippers for coats and closed end zippers for the fly, dress or pillow case. We also sell special extra sturdy blind zips for bridal gowns, long zippers or parts like sliders, topstops and bottomstops.
Amann Group Mettler, Alterfil and YKK make products of supreme quality, that is what FashionMakers with Ambition like to use!
Great service for the fashion maker with ambition
Service and short deliverytimes are high on our agenda and we like to make that our priority. That's why we have created our webshop with inventory. You as our customer can check the availability before you order and you will know that it is directly available. Our unique service is amongst other things that you can call or app us (on workdays) and get a quick response. Questions about if we can order something for you or about interlining for example, many people wrestle with the choice of interfacing. You can also order by telephone or email if you prefer that to online ordering. We ship orders in the Netherlands, Belgium and Germany. Do you live somewhere else? Please contact us and we can check out what is possible for your country. If you like more information please contact Annette: Telephone or app: 0630746623 Email:
annettebeautyvof@gmail.com
Tierprices
Always a discount with our
TIERPRICES.
Many products have them, tierprices. We have introduced them for our business clientele but consumers like them a lot too. Tierprices mean that when you buy more the price will go down. Click on the products to check them out.
Would you like to see our entire range? Visit our webshop now…
---
In short
You buy in our shop because you like quality products. Real Vilene interlining is easier to iron on and stays on better, quality sewing thread makes your sewing simpler and good tools are half the battle! Do you have special wishes or need advise? We love to hear from you…
Our slogan is: Quality for Fashion Makers with Ambition. That says it all.
Not the time for shopping? You can also read a few of our other pages on our products on this website, like: