Geschatte leestijd: 5 minutes
Verschillende soorten vlieseline en hoe je kiezen kunt
De juiste soorten vlieseline kiezen
Welke vlieseline soort heb ik nodig? Op de pagina Vlieseline Keuze Hulp vind je een PDF met informatie aan de hand waarvan je kunt kiezen.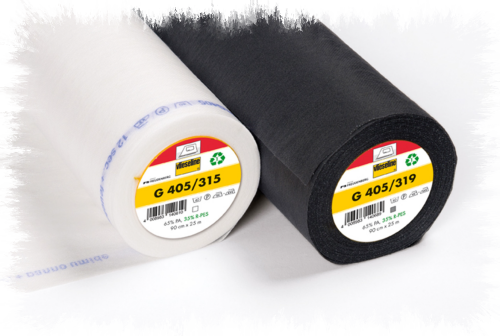 Welke vlieseline soort heb ik nodig? Wij hebben deze pagina gemaakt omdat wij wat voorbeelden willen geven van hoe je verschillende vlieseline soorten uitkiezen kunt zodat je het zelf ook onder de knie krijgen kunt want welke vlieseline heb je nodig om te naaien? De keuze van vlieseline of tussenvoering is geen exacte wetenschap en soms is een test de beste manier om een goede keuze te maken. Daarom vind je in onze shop stalen van alle soorten die je kunt bestellen voor een test.
Wil je meer lezen over vlieseline en tussenvoeringen? Klik op de link…
Hoe Mieke de vereiste vlieseline heeft gekozen
Mieke is in de fournituren winkel om vlieseline te kopen en staat bij de vlieseline en tussenvoeringen. Er staat ook een andere dame te kijken en ze raken in gesprek. "Wat maak jij?" Vraagt de andere vrouw aan Mieke en Mieke vertelt:
"Ik ga een blazer jasje maken van deze stof, het is een punti di roma, die rekt alle kanten op en is al aardig stevig van zichzelf. Ik zat te denken aan een niet te zware versteviging want het moet geen plank worden maar welke vlieseline soort heb ik nodig."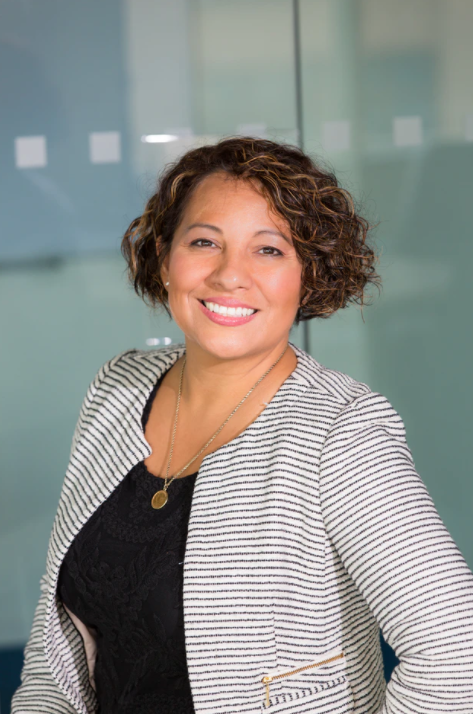 "Vertel eens wat meer", vraagt de vrouw aan Mieke, "ik ben benieuwd naar het model en je hoe je het jasje gaat dragen". Waarop Mieke zegt "ik werk als advocate en ik wil deze blazer aan naar het werk. Als advocate moet ik er altijd representatief uitzien maar comfort is voor mij ook heel belangrijk. Ik wil de stretch van de stof graag behouden want ik wil nog weleens wat jojo-en met mijn gewicht en dan heb ik iets speelruimte in de blazer. De blazer wordt een klassiek model met iets taillering en de lengte komt tot op de heup. Ik dacht om het voorpand helemaal te verstevigen want dan blijft hij beter in model."
"Dat klinkt goed" zegt de dame, "als ik het zo hoor heb je een dunne vlieseline nodig die rekt in de breedte."
De aanbeveling – zo kies je de juiste soort vlieseline
"Hoe kom je daar zo aan?" Vraagt Mieke. Waarop de dame antwoordt: "je zegt dat je stof al aardig stevig is en dus niet veel meer versteviging nodig heeft. De rek wil je behouden dus vandaar stretchvlieseline. Als je vlieseline in de lengte rekt dan zakt het voorpand sneller uit en dat is niet representatief. Daaruit maak ik op dat je vlieseline niet in de lengte moet rekken."
"Klinkt logisch" antwoord Mieke. "Welke soort vlieseline denk je dan aan?"
"Vlieseline Tricotplak" klinkt het prompte antwoord. "Dat ga ik doen" zegt Mieke, "bedankt hè! Het was leuk om met je te praten over onze hobby."
Mieke koopt vervolgens de vlieseline tricotplak in de winkel en maakt de mooiste blazer die ze ooit gemaakt heeft…
Stretchvlieseline – rekbare vlieseline kiezen
Welke rekbare of stretchvlieseline heb je nodig? Van het merk Vlieseline zijn er in 3 soorten: H609, tricotplak en G770.
Waarom de dame dan de tricotplak aanbevolen heeft?
De vlieseline H609 rekt alle kanten op, hij heet niet voor niets extreem elastisch. Meestal wordt deze soort gebruikt in tricot, de dunnere soorten die niet te veel versteviging nodig hebben. Denk aan een jurk of rokje van tricot waar beleggen etc. van geplakt worden.
Tricotplak vlieseline is de eerste stretchvlieseline die op de markt gebracht is. Tricotplak is een dunne soort die alleen in de breedte rekt. Omdat Mieke haar jasje goed in model moet blijven is alleen breedte rek voor comfort beter dan ook lengterek. De punti di roma stof is aardig zwaar van zichzelf en met lengte rek zakt die dus sneller uit.
De laatste soort stretchvlieseline is G770, deze is zwaarder, speciaal voor rekbare stretchstoffen die meer nodig hebben dan een dunne vlieseline. Ook deze vlieseline rekt alleen in de breedte. Had Mieke een dunne rekbare stof dan was deze soort een betere optie geweest.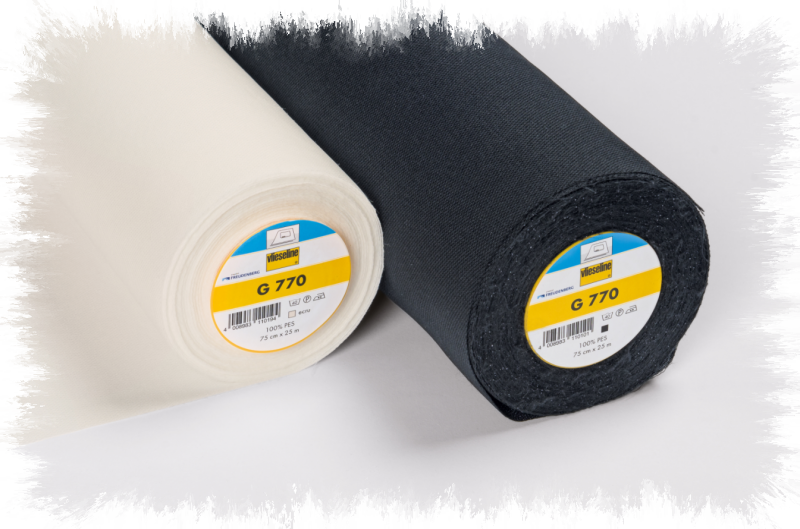 Bij elke soort vlieseline in onze shop
vind je de PDF met juiste manier om die vlieseline op de stof te strijken
Deze vlieseline gebruiksaanwijzing PDF heet een infosheet
Meer lezen over vlieseline? Hier vind je wat interessante links: