Professional pattern making paper in 60cm wide is new in our product range! Order your roll professional pattern making paper ersatz in the new width of 60cm from our shop: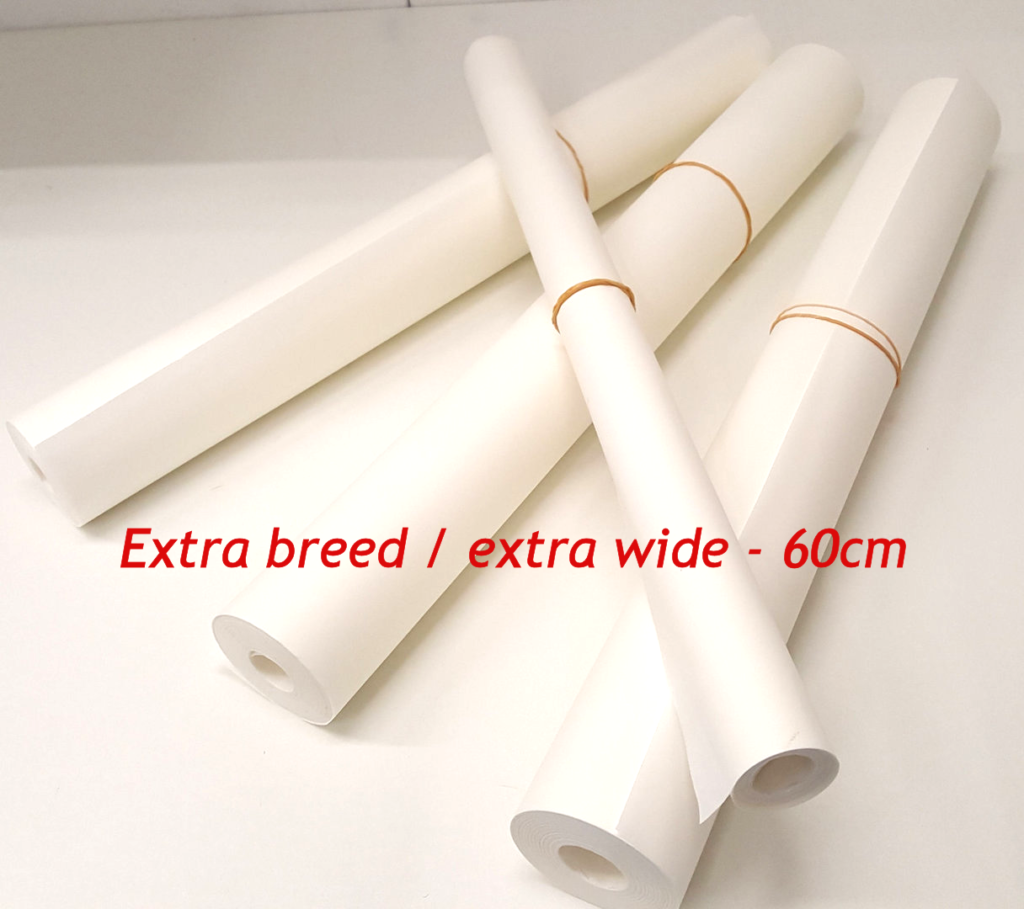 Our standard pattern making paper ersatz is a beautifully firm and transparent paer of 50cm wide. Because the pattern sheets of burda are 60cm wide, it is handy to have 60cm wide tracing paper. Also when you are drawing patterns for a larger size person you may need the extra space. That is why we supply the 60cm wide professional pattern making paper now from stock. the 50cm wide tracing paper is still available too.
How much paper is on one roll professional pattern making paper?
Our professional pattern making paper of 50cm is supplied on the following rolls:
Small roll of 160 grams
Large roll of 995 grams (was previously 800 grams)
Mega roll of 10 kg
The 60cm wide pattern paper has
995 grams
of paper on it. Because the large roll of the 50cm is purchased the most we have decided to supply the 60cm in a large roll too.
But how many metres is on the roll?
Small roll 160 grams – 50cm wide is about 7 metres
Large roll 995 gram – 50cm wide is approx. 44 metres
Mega roll 10kg – 50cm wide is about 444 metres
Large roll 995 gram – 60cm wide is approx. 37 metres
Missed our newsletter?
We held a survey amongst our customers about the professional pattern making paper. We recieved a lot of comments after which we decided to include the 60cm wide paper in our product range and to increase the weight of the large rolls. It used to be 800 grams, now it is 995 grams. In the future we will get the 80cm wide pattern tracing paper too. Keep an eye on your email or sign up for by clicking on the button below: And would you like to unsubscribe? No problem, below each mail there is an unsubscribe link. You are not tied to it… ?
Geschatte leestijd: 2 minutes