---
Nu we zijn aangekomen in juli is het tijd voor de sale van rokspuit en ander naaigerei. Een rokspuit, rokmeter of rokzoommeter is een onmisbaar stuk gereedschap voor elke naai(st)er. Hij heet dan wel rokspuit, maar naast rokken kun je er natuurlijk ook de zoom van jassen, mantels en zelfs broeken mee afspuiten. En hij is de maand juli in de aanbieding!
Ander naaigerei van de zomersale van juli
We pakken flink uit in de categorie naaigerei. Omdat we graag voor iedereen een geschikt product willen aanbieden deze juli. Er zijn grofweg een aantal categorieën: Markeren, Draaddoorhalers, Knippen en snijden en wat overigen. Lees verderop dan kun je zien wat er in de categorieën zit bij de kleine opsomming.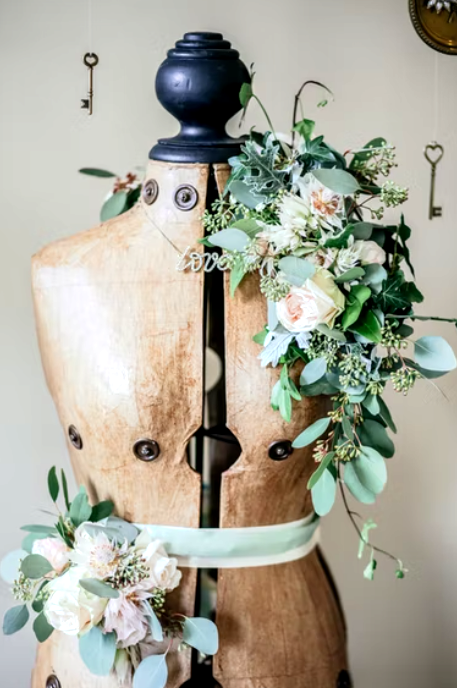 Sale juli Rokspuit en ander naaigerei
Om van de aanbieding gebruik te maken kijk je tussen 25 juni en 31 juli in de shop. Daar vind je een speciale categorie waar alle producten in staan waar je korting op krijgt.
Als je dan de volgende kortingscode invult als je in de winkelwagen gaat afrekenen wordt de korting berekent:
naaigereisalejuli2022
Je krijgt 10% korting op de geselecteerde producten, zie de speciale categorie in de shop. Wees er snel bij omdat de aanbieding geldig is zolang de voorraad strekt, minimum bestelbedrag aan naaigerei in de aanbieding: euro 20,- (excl. BTW)
Kleine opsomming van het naaigerei van de juli sale
Markeren

Kleermakerskrijt in stukjes of potloden – omdat je wilt tekenen op je stof
Stiften: fantoom of verdwijnstift (paars) en de blauwe aqua stift. Deze is voor streepjes die je uit kunt wissen! Geweldig toch?
Rokzoommeter of rokspuit

Draaddoorhalers of draaddoorstekers

Desk needle threader van clover – immers je wilt snel inrijgen en weer verder
Wilhelminaatje of omaatje voor hand- of naaimachine naalden
Draaddoorhaler voor naaimachine met naaldhulp – omdat je gemakkelijk je naaimachinenaald wilt inrijgen

Knippen en snijden

Softgrip en Cushion Pro stof-scharen – ook onmisbaar voor elke naai(st)er
Serra Sharp kleermakersscharen omdat je een nieuwe schaar wilt
Kartelschaar om mee af te werken van bijv. voering

Overig

Biaisbandvormers, niet alleen voor het maken van biaisband maar ook om er een strook vliesofix bij op te strijken
Textiel- en leerlijm omdat je alles wilt lijmen… ?
Radeerwiel en kopieerpapier
Spoelendozen en ringen, daarmee berg je je spoelen goed op
Speldenkussens voor op je arm zodat je je spelden altijd bij de hand hebt
Tornmesjes waarmee je alle naden kunt open tornen
Hier móet toch wat voor je tussen zitten, nietwaar?
Wat komt er nog meer in de Zomersale?
Allereerst zijn we in mei afgetrapt met de Amann Mettler aanbieding en in juni plakten we er de vlieseline en tussenvoering sale achteraan. Nu in juli staan de rokspuit en ander naaigerei op het menu. Maar de zomer is nog niet voorbij, er is nog augustus! In deze maand gaan we meten met metermaatjes, liniaals en centimeters.
Heb je de andere aanbiedingen deze zomer gemist? Geef je dan nu op voor de nieuwsbrief en je blijft beter op de hoogte!
Geschatte leestijd: 3 minutes