Estimated reading time: 3 minutes
Table of contents
A new zipper for an album cover? We sometimes get the strangest questions… This one stood out because someone has a Rolling Stones album with a missing zipper. This is such an original question, I just had to make a post on it!
Normally you sew a zipper in to a garment but you cannot sew an album cover, it is glued in. The glue got old and stopped doing it's job. Time for a new zipper for the cover. But what glue to use? Textile glue is a good choice because it glues textiles well. Also on cardboard like the album cover. Advantage of textile glue is that it does not go through the textile so you will not see it from the front.
The album Sticky Fingers has a very original cover with a jeans on it, see the picture below.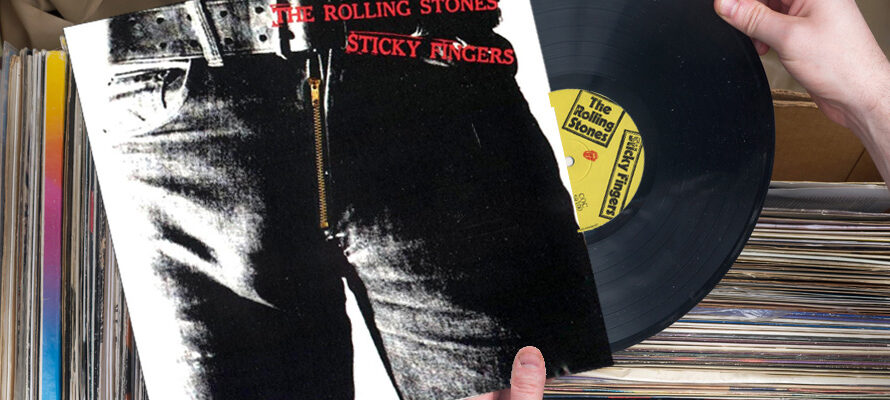 This picture was taken from the internet and belongs to a website called max vandaag. You see the zip well in it, thanks max vandaag!
New zipper for album cover
But what to do when the zipper is missing fron your album cover? You will want a new one. It is kind of a short zipper and those are not easy to find. So we have shortened it for this customer so it will fit the cover beautifully.
Shortening a zipper
Would you like a new zipper for your cover> You can simply shorten such a closed end jeans zipper. Read more about this process on the following pages
In this case we shortened the zipper from the top. The bottomstop will stay in place you only take of the topstops, take of the teeth and reattach the topstops. Lastly you cut the zippertape to size with pinking shears. Now your can glue it to your album cover, another job well done!
Another happy customer with a complete album cover of the Rolling Stones album Sticky Fingers!