Estimated readingtime: 4 minutes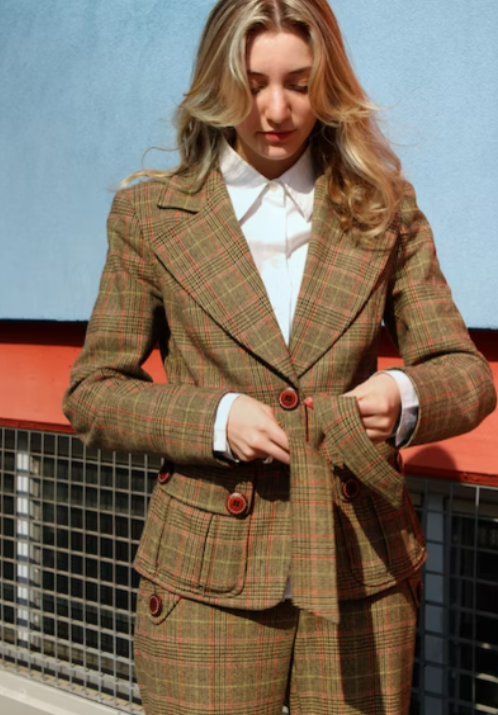 They are back in fashion, blazers and jackets. But making a blazer is very different from a blouse or dress…
We use shoulderpads in a jacket and also interlining for reinforcing the front and facing.
Vilene interlining blazer jacket
The interlining or vilene we use in a blazer is normally a little heavier than what we iron on the fabric of a blouse. Depending on the thickness and firmness of your fabric you choose a lighter or heavier interlining. Is your fabric really thin a heavy interlining is better. If your fabric is heavy a thin vilene interlining will work fine.
You can also choose which parts to reinforce with interlining. A jacket normally had interfacing in the front, the facing and the collar. With a heavier fabric you can choose to leave the front like it is. Or you fuse a part of the front like what you would do with horsehair cloth.
Check out the Vilene interlining choosing aid page for more info…
Great interlining for your new blazer jacket
When you wear your new jacket you want to make sure it will keep it's shape. That is one of the reasons we sell the supple viscose fusable interlining of 90 or 150cm wide. Both are about all viscose with a percent or 17 polyester. These interfacings give a good result.
The vilene brand also has great interlinings for a blazer, jacket or coat. Vilene H410 for example. It is not too heavy and the reinforcing threads in the length of it prevent the fabric from sagging. If you prefer a little heavier, try G405. This is a more sturdy Vilene and it is easy to apply, just like the H410!
Or go the old fashioned way with horsehair cloth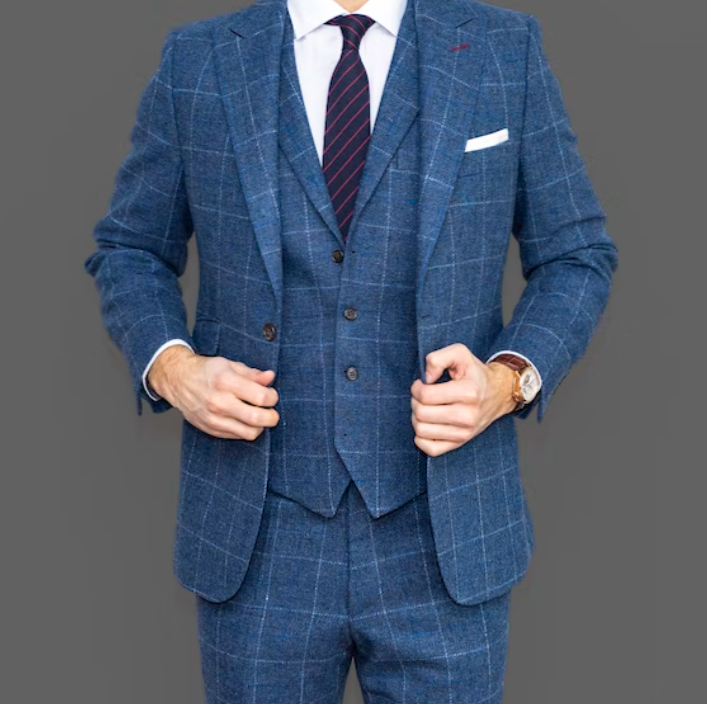 Like the tailors of old you can also reinforce a blazer jacket with horsehair cloth. Not all hair cloths have horsehair, some contain wool or goathair. We even have a horsehair cloth that you can wash, just because we can! 😉
Your front with horsehair cloth is sewn onto the fabric by hand. A fishbone like stitch is used for that. On the breakline (where the rever collar folds over the front) a tape is applied. That tape is a narrow cotton tape with a natural linen colour.
Blazers and jackets are back so also the use of horsehair cloth and the special tape.
Shoulderpad and sleeve head filling
In every jacket there is a shoulderpad, that can not be helped… But what kind to use? Mostly felt shoulderpads are used in blazers. The foam shoulderpads are usually stiffer. They are used for blouses because they can be washed. Felt shoulderpads are not machine washable.
Having said that: I do wash my own jackets, with the felt shoulderpads in them. I do not have any issues. Only the manufacturers say they can not be washed. Probably because most people dryclean their jackets.
Create a blazer for yourself! It is a nice challenge…