Geschatte leestijd: 3 minutes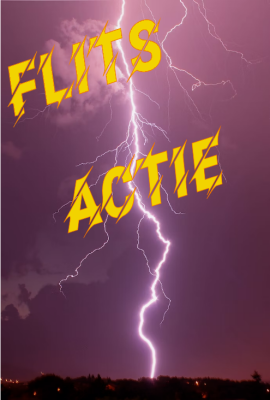 Flits actie Vlieseline 2023: Korting op alles van vlieseline.
Bijvoorbeeld Vlieseline plakkatoen G700, Vlieseline H410 met de verstevigingsdraad voor jasjes en meer, Blindzoomband van vlieseline enz.
Vul je voorraad vlieseline aan met je favoriete soorten en begin het naaien van je najaarsgarderobe goed!
Deze flits actie is speciaal voor klanten met een modevakschool of een atelier. Hoe handig is het als één van je cursisten vlieseline nodig heeft en jij het zo uit je voorraad kunt pakken?

Heb je geen modevakschool of atelier dan mag je ook gewoon met korting kopen, samen met al je naaivriendinnen bijvoorbeeld! 😉
Actievoorwaarden
Claim je korting in onze shop voor de flits actie vlieseline 2023. Zet alles in je winkelwagen en vul de kortingscode in voor 10% korting op Vlieseline. De actievoorwaarden zijn:
Je krijgt 10% korting bij een netto goederentotaal van 75 euro en hoger (eerste totaal in de winkelwagen voordat BTW en verzendkosten worden berekend)
Korting geldt alleen op dinsdag 3 oktober en woensdag 4 oktober 2023
Vul de kortingscode in, in de winkelwagen: vlieseline-actie
Bekijk ook even de staffelprijzen, neem je meer meters dan is de meterprijs lager
Vlieseline kiezen – flits actie 2023
Korting op vlieseline is leuk maar er zijn zoveel soorten, welke kun je het beste bestellen?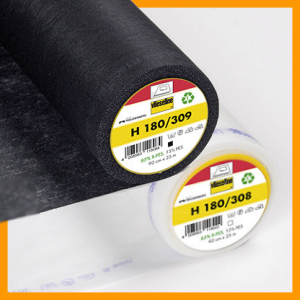 Voor blouses etc. is een H180 een mooie standaard vlieseline. Wil je een dunne vlieseline die van gerecycled materiaal is gemaakt? Kies dan voor de F220.
Maken je cursisten meer jasjes dan adviseren wij de H410 met verstevigingsdraad in de lengte of de G405. Deze is iets dikker en steviger dan de H410 en daarom ook zeer geschikt voor mantels. In de flits actie dus met 10% korting.
In de super vrouwelijke mode van dit najaar vind je transparante stoffen zoals kant en voile. Gebruik dan G785 in huidskleur om kant ondoorzichtig te maken. Ook cutouts zijn hip, denk ook eens aan vlieseline band als je zoiets maken gaat. Kantenband bijvoorbeeld is net zoals H410 en heeft dezelfde verstevigingsdraad!
Vlieseline info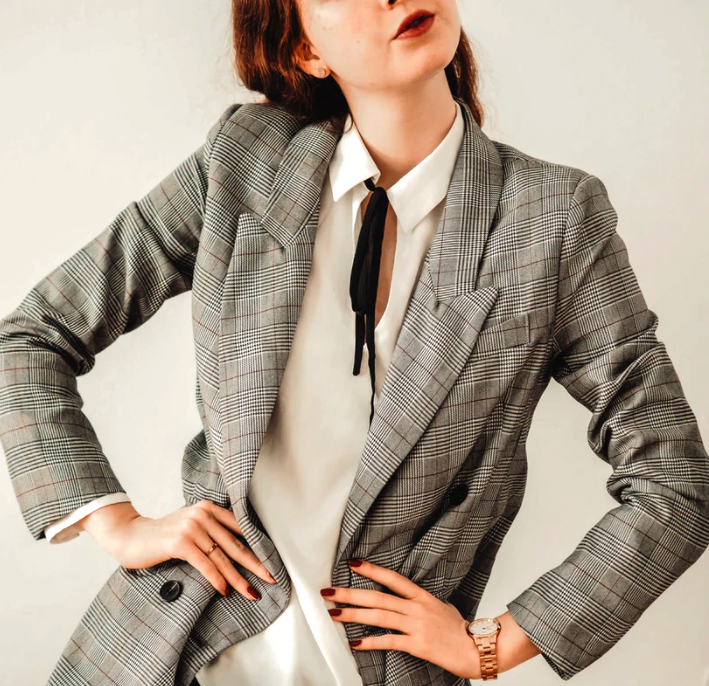 Wil je meer weten over vlieseline? Wij hebben een groot aantal pagina's over dit onderwerp op onze website staan en schrijven regelmatig een nieuw blogbericht over dit onderwerp. De laatste toevoegingen zijn: "Hoeveel vlieseline heb je nodig" en een "FAQ over vlieseline en tussenvoering" pagina. In het menu onder Vlieseline en Tussenvoering staat nog veel meer over dit uitgebreide onderwerp, dus lees snel verder en vul je voorraad aan met onze flits actie vlieseline 2023