---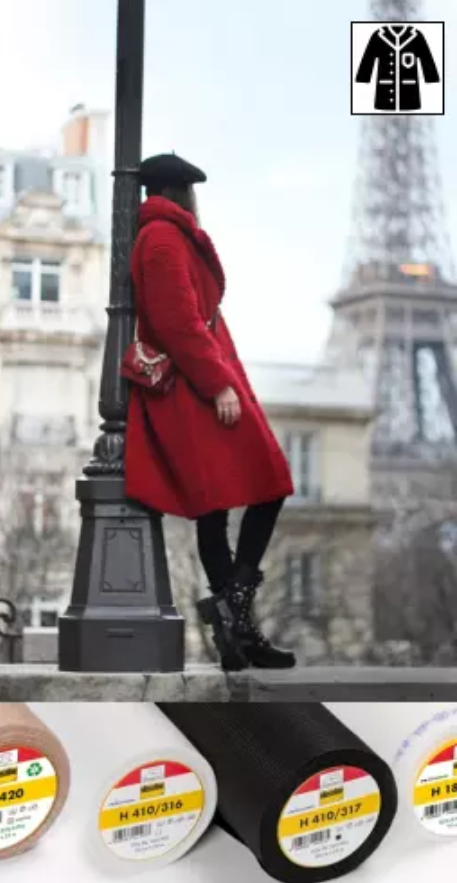 We started the summersale 2022 with the Amann Mettler threads SALE in May, in june we follow it up with: Sale Interlining in many different types.
We have chosen a lot of different interlinings so that everyone has something they can use. Wether you are creating clothing, design bags or do machine embroidery. Something for everybody. Is a new wintercoat in order? Order your volume fleece warm interlining with discount now. And the summer is the best time to make some creative covers and bags. Those can be created with one of the more sturdy interlinings like decovil or fiberfill. Also a great summertime project is a new blazer or jacket with horsehair cloth interlining. You can do this hand sewing in the garden! Are you looking forward to that too? Choose a horsehair cloth from the sale.
Want to know what's in store in the summersale?
Subscribe to our newsletter and check the summersale page:
Sale Interlining
In juni a discount of 15% on selected interlining in stock
Please enter the following discountcode in the shopping cart:
salejuni22vlieseline
The discount is available while stock lasts, minimum order amount of euro 20,- interlining (excl. VAT)
Would you like to order more interlining than there is in stock? Please contact us. While this sale lasts the types of interlining on sale can not be purchased in a larger amount than the stock. After the june sale it will be possible again.
Wich types of interlining will be included in the june sale
Interlining for clothing like H200
Fusible interfacing for clothing
Horsehair cloth like washable horsehair and woollen horsehair used in blazers
Sturdy interlining types like decofil for bag
Bridallaminate for the tops on bridal gowns
Machine embroidery interlining
Volumefleece o fiberfill for warmth and volume in clothing, bags and more
All interlinings on offer you will find via the green button. You will be redirected to the shop to the category Sale – Interlining june 2022.
Please note: This category is only active from 1st of june to the 30th
Remember the infosheet when you order your interlining. It contains all info available on that interfacing like ironing temperature, washing info etc. You can find the infosheet PDF with the product in the attachments. Is choosing difficult? Check out the page Interfacing choosing aid about the way to choose your interlining!
Is it june? Grab your discount now!
Geschatte leestijd: 3 minutes