In week 37 hebben wij een aanbieding in garen voor 10% korting: Naaigaren, rijggaren, rekbaar garen, doorstikgaren en meer…
---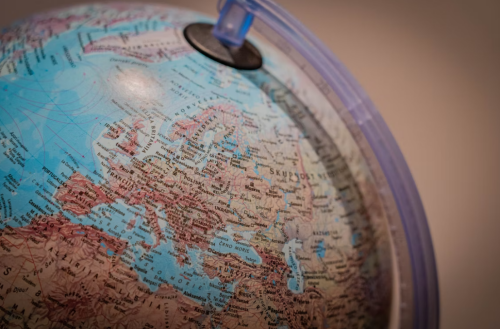 De scholen zijn weer begonnen…
Na een hele zonnige en warme zomer wordt het nu meer herfst. De kinderen gaan weer naar school en wij krijgen meer tijd voor andere dingen…
Ook het mode seizoen begint op te starten: De couturiers werken hard aan de najaarscollectie, de modevakscholen beginnen met de lessen, in de winkels veranderd het aanbod van zomer naar herfstkleding, en je begint zachtjes aan te denken: "Wat wil ik maken voor de winter?"
Een lekker warme winterjas? Of een mooie rok…wat dacht je van een blazer of toch een jeans…mogelijkheden te over!
Dit leek ons het uitgelezen moment voor een garen aanbieding met 10% korting
Je hebt vast nog wel wat lappen liggen…haal ze uit de kast…en bestel nú garen erbij MÈT KORTING!
---
Garen per klos voor je garenkast of naaidoos
Heb je een garenkast met Seralon universeel naaigaren, Seracylce gerecyled naaigaren of Seraflex rekbaar stretchnaaigaren dan is nu het moment om je garenkast bij te vullen. Ook kun je je lege naaidoos nu vullen met korting.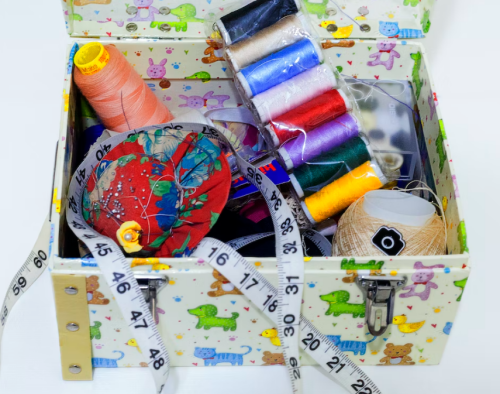 De Seraflex en Seracycle hebben 10% korting met de kortingscode: garensept22
Op de Seralon 200m krijg je maar liefst 33% korting bij afname van 5 klossen of meer. Én ze mogen allemaal een andere kleur hebben… Omdat deze korting automatisch in de winkelwagen wordt verwerkt hoef je ze alleen nog maar in je winkelwagen te zetten en te bestellen.
Rijggaren in de aanbieding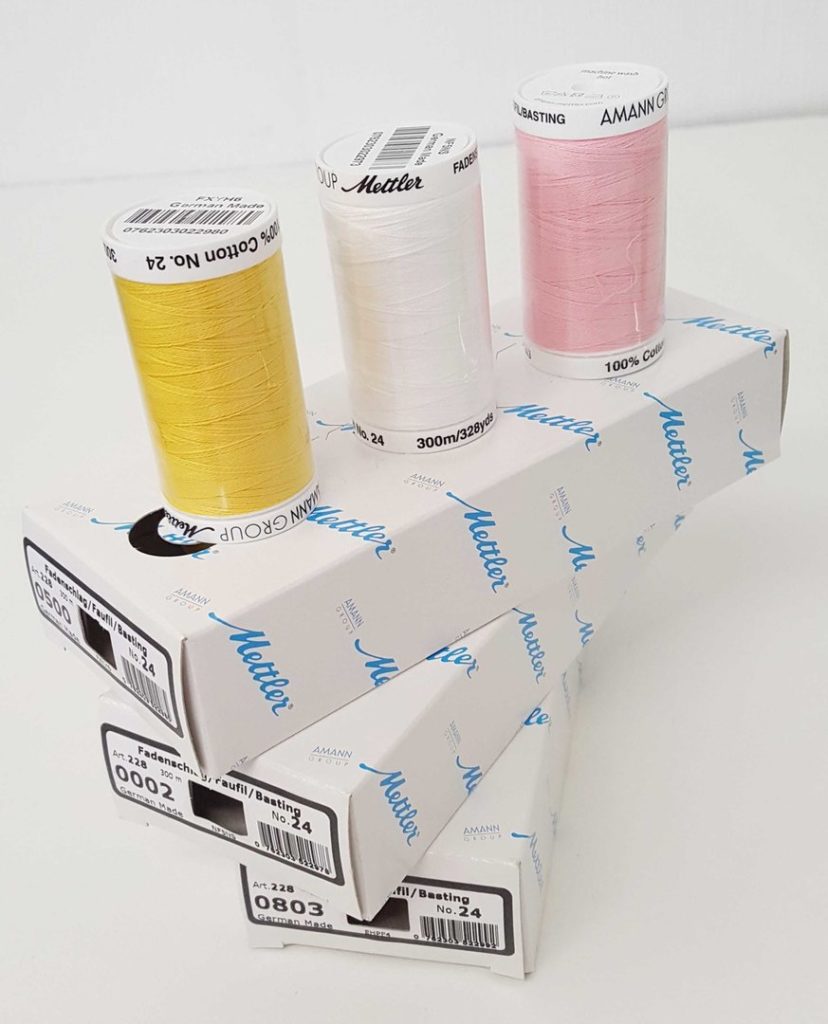 Ook rijggaren heeft 10% korting dit keer. Waar de andere aanbiedingen zijn zolang de voorraad strekt heeft rijggaren een oneindige bestelmogelijkheid. Bestel je meer dan onze voorraad dan leveren wij al je rijggaren in 1 keer zodra wij het binnen krijgen. Hét moment dus om wat meer rijggaren met korting in te kopen.? Dat is het lesseizoen goed beginnen!
Doorstikgaren met korting
Of je er nu mee doorstikt of knoopsgaten maakt, soms heb je gewoon dikker garen nodig. De verschillende diktes in de aanbieding zijn: 30 en 50 in saba. (30 is standaard dikte voor knoopsgatgaren, 50 is wat dunner)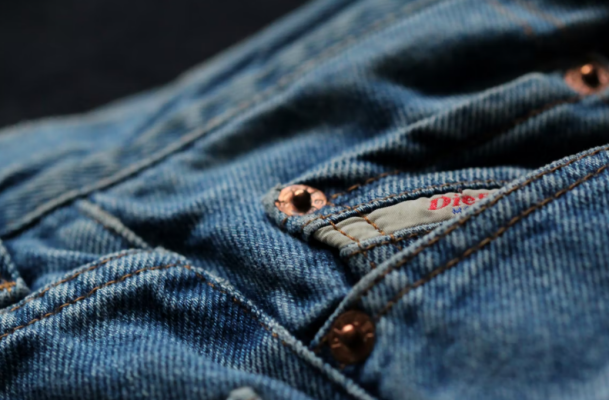 Dikte 75 Polycore cotton denim doc: dit mooie doorstikgaren of sierstikgaren met polyester kern en omsponnen met katoen heeft de matte glans van katoen met de sterkte van polyester. Omdat het gemaakt is voor denim zijn er beperkt aantal kleuren maar wil je blauw dan heb je keuze ten over! ?
Borduurgaren of Sierstikgaren Polysheen ook in de garen aanbieding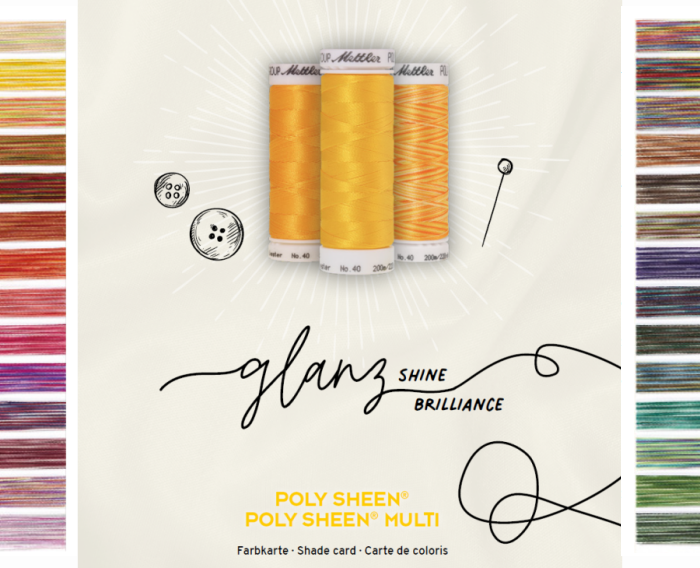 De polysheen 800m die wij per klos verkopen zijn ook inbegrepen in de 10% korting op garens. Polysheen is een prachtig borduurgaren met mooie glans en het is van polyester dus super sterk. Voordeel van de 800m klossen is dat je wat langer borduren kunt. De borduurmachine draait een 200m klosje er zó door.
Wil je Polysheen al langer uitproberen dan is nu je kans…
Garens voor rekbare stretchstoffen, bestel ze met 10% korting
Seraflex fantastisch elastisch is speciaal voor rekbare stoffen. Omdat dit garen zelf ook rekt is het uitermate geschikt voor de stretchstoffen van tegenwoordig. Seraflex heeft een iets andere verwerking dan niet rekbaar garen dus kijk even hoe je het goed gebruikt voordat je begint.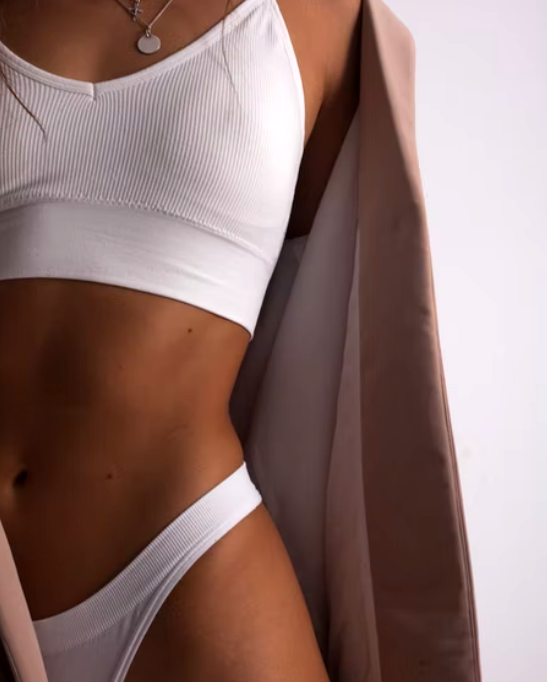 Naast Seraflex kun je ook Alterfil naai- en lockgaren gebruiken voor stretchstoffen. Dit garen is niet zo rekbaar als seraflex maar geeft iets mee. De dikte van 150 (normaal is 100 dus deze is dunner) geeft een mooi resultaat bij dunnere stretchstoffen.
En speciaal voor het aflocken of de coverlock is er Seraflock. Dit zachte moussegaren is speciaal gemaakt voor direct op de huid gedragen kleding zoals lingerie, T-shirts, jurken enz.
Al deze soorten zijn inbegrepen in de kortingsactie.
De actievoorwaarden en kortingscode
De actie loopt van 12 tot en met 16 september 2022, zolang de voorraad strekt. Er zit een minimum orderbedrag van 20 euro aan vast (goederentotaal excl. BTW)
Omdat wij het je graag gemakkelijk maken hebben we een speciale aanbiedingscategorie in de shop gezet die je vindt via de volgende link of de knop onderaan: Sale: een wéreld aan Garen
Alle soorten die je in deze categorie vindt hebben 10% korting met de kortingscode:
garensept22
Geschatte leestijd: 5 minutes